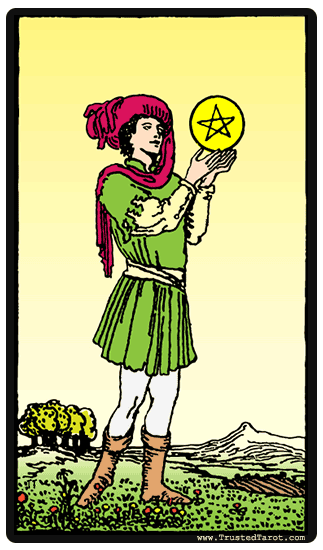 A young man stands in a field with woods and mountains behind him. He holds a coin with a pentacle on it aloft and gazes at it.
Keywords: student, practical, careful, steady, collector, messages from nature or body.
A youthful, dependable, practical person. A hard worker, may be a student or learner. Gives good advice. A loyal friend. Could indicate that it's time to pay attention to what your body is telling you.