Today I did a good deed that I actually remember. I'm sure I've done others in the normal course of events, but I've remembered to write this one down.
I was outside the office, and came across a folded piece of paper. It was someone's property tax bill. I brought it to the accountant who works in our office building, thinking it might belong to a client, but instead it belonged to a different business owner in the building. So I brought it to him. I'm sure it's not an earth-shaking event, but it probably saved him the hassle of forgetting to pay his taxes or having to request a new bill. Also, it protected his privacy a little, since his address and property info were printed on it.
Something that made me happy today: My dishes from Etsy arrived! I ordered them six weeks ago and have been waiting eagerly since.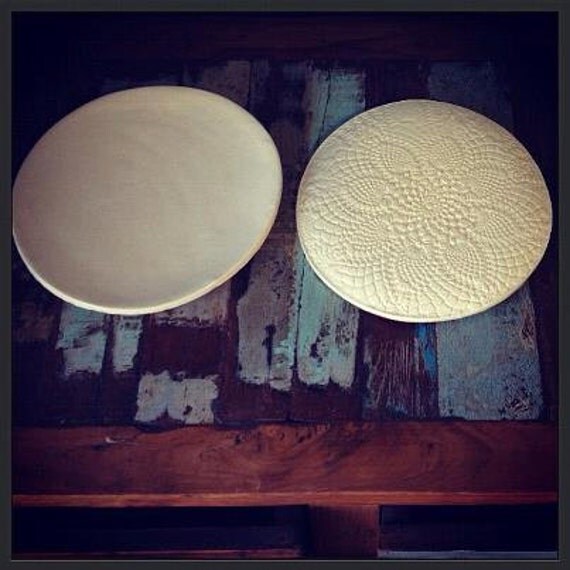 They came out pretty nicely, I think.