It was a quiet weekend, other than a brief foray to the Eat Drink RI Grand Tasting on Saturday. We spent a couple of hours in the ballroom of the Biltmore Hotel, trying local foods and drink, everything from Granny Squibb's Iced Tea to locally distilled whiskey. And from homemade pizza to scallops St. Jacques. It was dizzying and palate-confusing and fun. Then I went grocery shopping, then came home and took a crash-nap.
Sunday, dreary Sunday was more of the same. A little tidying, a lot of napping. I've discovered that if I haven't had my coffee, I'm a goner come 3pm. But on a raw, rainy Sunday in late April, there's nothing wrong with sleeping away the afternoon.
This morning I stumbled upon this photo:
It's supposed to be of the Crab Nebula, but it's been kaleidoscoped. Regardless, it's beautiful. The artist is
Jim Bumgardner
.
Today's Tarot card is:
Queen of Wands. A queen sits on a throne, holding a wand or staff that's beginning to leaf in one hand. In the other she holds a blooming sunflower. At her feet sits a black cat.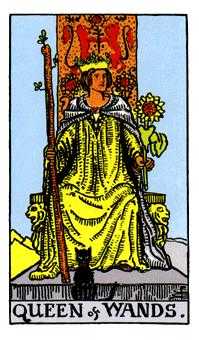 In the Ryder-Waite deck, the keywords are creative, independent, self-confident, passionate, romantic, leader, bold, outgoing, energetic, influential, dramatic, determination, friendly, optimistic.
In moderation, those are all good things to be.
Today's art calendar
is an interesting one. It's a suit of armor belonging to Emperor Ferdinand I. There's an interesting justaposition between the Madonna and Child on the breastplate and the - to my experience - uniquely formed codpiece.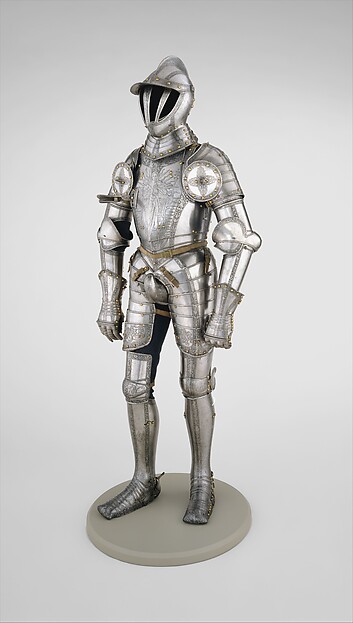 Good luck with that, Ferdinand.
Today I'm grateful for:
1. My son in law got a job. Granted, he was only out of work for a couple of weeks, but for a family with three small kids and one on the way, already living on the edge, that was far too long.
2.
HabitRPG
and my ability to make golden flying pig monster steeds.
3. Caring bus drivers who keep passengers informed of what's in the wind down at transport HQ. As far as they know, anyway.
Something that made me happy today:
Kicking back to enjoy a classic film:
Notorious
, with Ingrid Bergman and Cary Grant. Honestly, the only person in these days who comes close to that old Hollywood glamour is George Clooney.