Today's Tarot card is the 2 of coins.
Two children sit on either side of a see-saw anchored on a walnut. They are smaller than the flowers surrounding them. Each holds a coin aloft.
The card's meaning is Fun, carefree and playful. Equilibrium, light-heartedness. Adaptability and indecision.
Sounds good!
Today's art calendar image is an Egyptian domestic icon of two men and a young boy c. 1353-1336 B.C.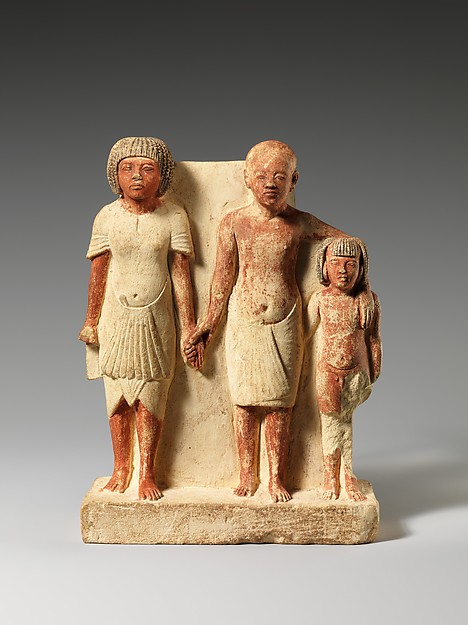 I'm pretty sure it was one of the pieces discussed in the
82nd and 5th series
.
Bear's still sick with a harsh cold settled in her throat. It's kept her in bed all day.
Today I'm grateful for:
1. Lately I've been able to get more stuff done.
Today I'm happy about:
1. A chore-less evening.