Today's Tarot card is the Moon.
A nude woman sits in the crescent moon. She's draped with a green cloth over her lap, and holding flowers in both hands. Flowers are sprinkled through her long blue hair. She's partially reflected in the body of water below.
She represents mystery, illusion, secrets unveiled, imagination, intuition.
One of my favorite cards, I usually feel comforted by pictures of the moon.
Today's art calendar isn't very interesting, but the one from the weekend is neat.
Madonna and Child with Saints Roch and Sebastian by Michele Da Verona: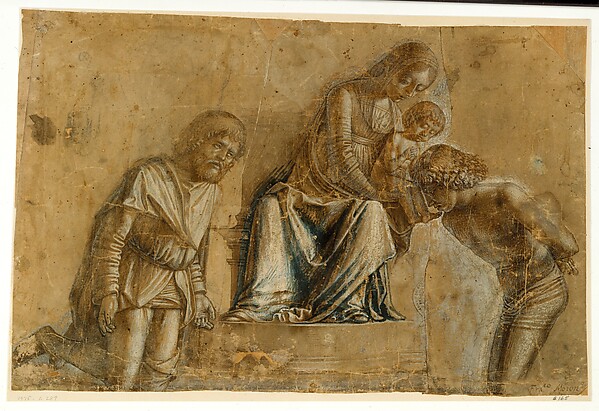 Of note in the world:
1. The man who called in a hoax bomb threat on the first anniversary of the Boston Marathon bombing looks disturbingly -
disturbingly
- like my ex.