Today's Tarot card is The Lovers
A priestess presides over a handfasting. A young woman and young man kneel in a field of daisies on a sunny day, s the priestess wraps a cord around their clasped hands to symbolically bind them together. A pair of doves hover overhead, holding up a banner.
It's not hard to suss out the meaning of this card. It's about partnerships, promises, optimism and love. Things look and/or feel promising.
It's interesting that today (before I drew the card) I stumbled upon an idea for our company to do a "piggyback" marketing campaign, which is a kind of partnership.
Today's art calendar showed a photograph from the 1850s by Eugene Durieu.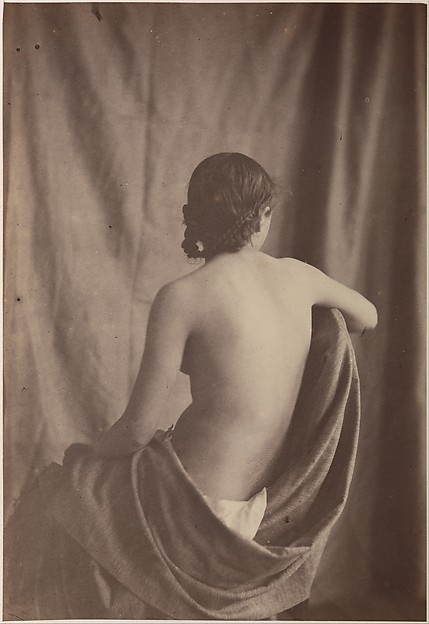 This and others of Durieu's photographs were taken to provide models for artists to work from. He also wrote on the nature of photography as an expressive medium.
Today I'm thankful for:
1. Getting a lot of positive interaction onf Twitter the last few days.
2. Heard from my friend who I usually have dinner with, saying we were due for a dinner together (just yesterday I noted that we haven't gotten together in 3 months.)
3. I may just have the house to myself tonight. Some day soon I may feel bereft and lonely when Bear is gone. For now I enjoy those evenings of freedom. After 32 years of always having at least one other person in the house, it can be so recharging to be alone for awhile.