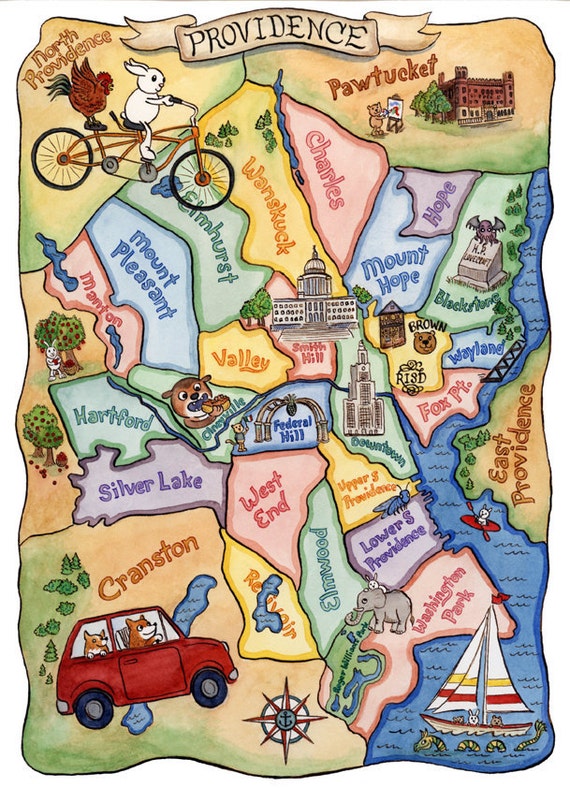 Checking in on the progress of
101 Things in 1001 Days
...
Today we went to the
Providence Flea
, a new flea market that started a couple of weeks ago. There we met some new artists and antique dealers, and finally got to meet face-to-face with some of the artists we've featured in the past.
I completed my goal of buying three articles of Rhode Island art for my home with the purchase of this Providence neighborhood map by
SepiaLepus
. We also logged about 1.5 miles of walking.
On Friday I volunteered for 3 hours, giving talks about blogging for non-profits.
Yesterday we went to the Farmer's Market, where I bought some locally-made cranberry pepper chutney. It was delicious as a glaze for the chicken I made for dinner (a new recipe!). I also tried beet greens for the first time. A little bitter, but not bad.