found this via
The Gal Herself
, who lifted it from
The Girl With the White Parasol
, whose classic movie blog I will be following herewith.
1. What is your all-time favorite Grace Kelly costume?
The Paris dress from Rear Window.
2. What classic film would you nominate for a remake?
The Glass Menagerie
3. Name your favorite femme fatale.
She's not a classic actress, but Catherine Zeta-Jones is a perfect femme fatale.
4. Name the best movie with the word "heaven" in its title.
I don't remember seeing a movie with "Heaven" in the title.
5. Describe the worst performance by a child actor that you've ever seen (since Laura gave me the idea).
Jake Lloyd in
The Phantom Menace.
"Mannequin Skywalker."
6. Who gets your vote for most tragic movie monster?
Frankenstein.
7. What is the one Western that you would recommend to anybody?
True Grit.
8. Who is your ideal movie-viewing partner?
My oldest daughter. She's always good for the occasional snide comment, and an insightful discussion afterward.
9. Has a film ever made you want to change your life? If so, what was the film?
Star Wars
had a significant impact on my life. Also, I wanted to be fearless like Katharine Hepburn in
The Philadelphia Story.
10. Think of one performer that you truly love. Now think of one scene/movie/performance of theirs that is too uncomfortable for you to watch.
Katharine Hepburn's sadly weak performance in
Spitfire.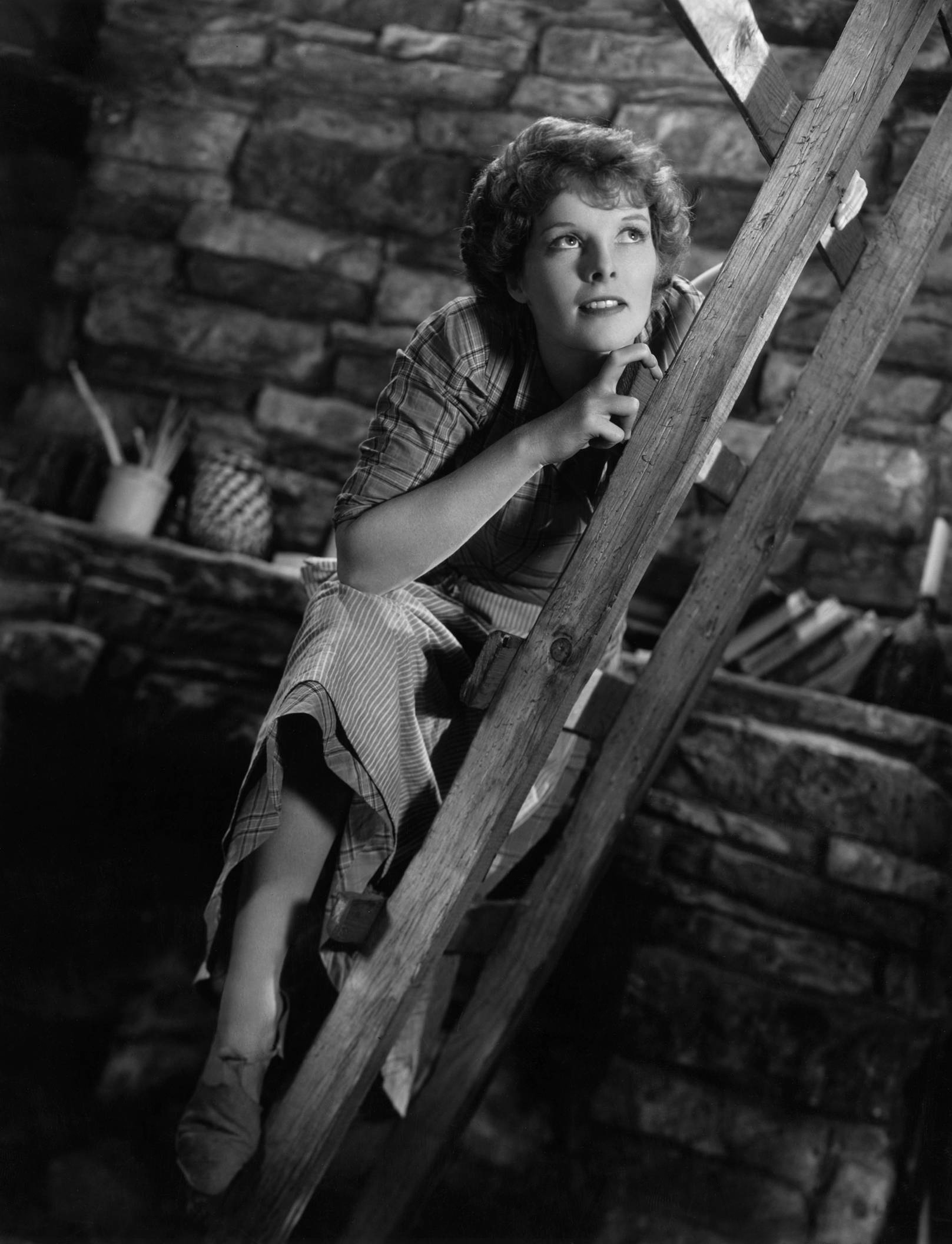 11. On the flip side, think of one really good scene/performance/movie from a performer that you truly loathe.
I really liked
National Treasure
in spite of Nicholas Cage.
12. And finally, since it will be New Year's soon, do you have any movie or blogging-related resolutions for 2012?
I have a list of movies that I wanted to watch for my 101 Things in 1001 Days (ending in May this year). I'd like to finish that.