I've seen several arrangements of plates on walls that have appealed to me for a potential as I design my kitchen. Of course, I'd have to find plates that have some meaning to me.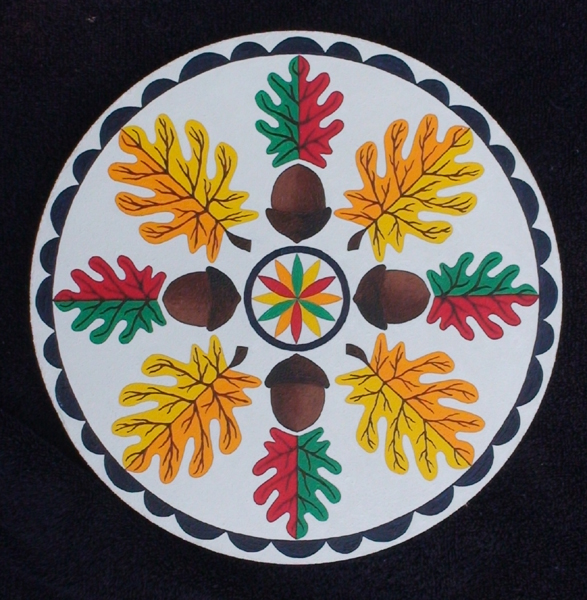 A "Mighty Oak Leaf" hex sign represents our time in Pennsylvania, the autumn colors that New England is famous for, and my autumn birthday. The sign itself represents strength and longevity. This one is by
Brandy Naugle
A copy of spritzdekor represents the German part of our heritage. From
Jane's Apron
.
I love this darling print from
Ola Design
, and it reminds me of our dear departed "Reggie" the hedgehog.
Rosemaling, for our Scandinavian heritage. via
Squidoo
Salt dough wreath, for our French heritage
Finding a sample of the family plaid would be a nice touch, too.
I've been thinking about either a
bottlecap
or penny backsplash behind the sink, and painting the counters so that they match each other. Copper could be fun, if I go the
penny
route.
I have a great print by Frank Galasso, of Rhode Island icons:
This has to stay, since I have nowhere else to put it. Which makes Kitchen Kitsch a necessity, without going over the top.
Now for the cupboards:
I like this concept from Better Homes & Gardens
Also, I'd add some height to the dry sink somehow.
For the dinner table, I love this runner made out of recycled doilies: