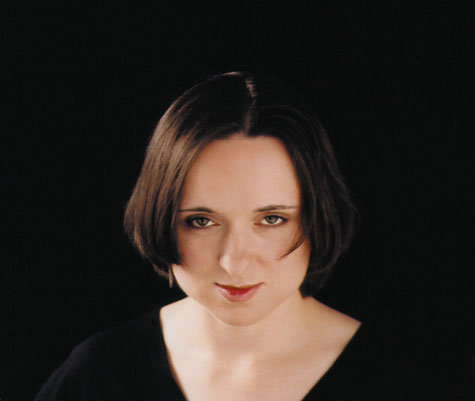 The Bear and I went to see Sarah Vowell speak at Brown University. This was the last leg of her tour for The Wordy Shipmates, a book on the religious persnickitiness that led to the founding of Massachusetts Bay Colony and Providence Plantations.
Like her writing, she was knowledgeable, funny, witty and really enjoyable. Although the Bear did not want to attend the talk, she ended up having a good time and asking to have our copy of The Wordy Shipmates signed to her. Vowell was friendly and gracious at the signing, even allowing another fan to take her picture (they had requested that photos be taken during the talk, not during the book signing, which holds up the line).
We've enjoyed all four of her books so far, and I'm looking forward to her next book about the history of Hawai'i.